The aging process can feel uncomfortable for men and women as they experience unexplained symptoms. Declining testosterone levels can trigger these symptoms, causing health concerns. Angel Longevity provides bioidentical hormone replacement therapy (BHRT) for men near Valley Village to restore balance and promote lasting recovery.
Many people don't realize that men can struggle with hormonal imbalances as much as women. Andropause, the male aging process, usually occurs between ages 45 and 55 and triggers symptoms such as:
Mood swings
Muscle atrophy
Fatigue
Low energy
Decreased sex drive
Weight gain
Brain fog
If left untreated, these symptoms can cause severe health conditions. We offer bioidentical hormone replacement therapy (BHRT) to help men recover from these symptoms and bring balance to their hormones. Creating a personalized treatment plan can help men recover from the adverse effects of hormonal imbalance to help them achieve optimal wellness.
We Serve People Who Live Near Valley Village
We proudly serve people who live near Valley Village, California, and the nearby areas. The quaint neighborhood is part of the San Fernando Valley and is just minutes away from Studio City. The Marilyn Monroe house is a famous landmark in the area.
Unlike menopause in women, middle-aged men do not experience a complete and permanent shutdown of their reproductive capacity.
Commonly Asked Questions
Our goal is to help men recover from uncomfortable symptoms accompanying aging. If you have questions regarding our BHRT treatment process, here are some common questions we answer for our patients.
What Is BHRT?
Bioidentical hormone replacement therapy (BHRT) is a natural solution to replace lost hormones and restore balance to the body. Bioidentical hormones differ from synthetic hormones because they are plant-based, making them a safer and more effective solution. Bioidentical hormones mimic the body's natural hormones, reducing the side effects of treatment.
Do I Need BHRT For Men To Balance My Hormones?
We understand some men are hesitant to add hormone therapy to their routine. However, low testerone levels can lead to cardiovascular disease, diabetes, prostate cancer, and other serious health issues. BHRT is a natural solution to restore low levels and reduce the risk of disease.
Our experienced healthcare professionals will develop a personalized treatment plan for you to help you gain control of your health and wellness. Through a comprehensive health exam and lab testing, we can determine the root cause of hormonal imbalance and help you naturally recover.
Are There Side Effects Of BHRT For Men?
Men who need BHRT will have already experienced symptoms such as weight gain, fatigue, insomnia, or mental fatigue. As the body becomes accustomed to treatment, you may continue to feel some lasting effects of these symptoms. Working with a qualified healthcare professional who will monitor your progress will help alleviate these issues.
How Will BHRT For Men Help Me Recover?
There are several benefits of this treatment. Men who choose BHRT to help them recover from hormonal imbalance will experience increased sex drive, improved energy levels, increased muscle mass, reduced body fat, and better mental awareness. A few other benefits include improved metabolic functions, better emotions, and thicker hair.
Contact Us For Help With BHRT For Men
Angel Longevity near Valley Village, CA, is ready to help you recover from uncomfortable again symptoms. Contact us today for more information on how BHRT for men can help you achieve optimal health and wellness.
Meet Dr. Anju Mathur
As a patient of Angel Longevity Medical Center, you will work closely with Los Angeles HRT and hormone replacement specialist, Dr. Anju Mathur. She will evaluate the body's hormone levels, which are typically obtained through blood tests performed by a lab. Saliva or 24-hour urine tests can also be employed for a thorough evaluation of a man's hormonal status.
After reviewing an extensive hormonal questionnaire, a physical exam relevant to hormonal deficiencies, and appropriate lab tests, Dr. Mathur will provide treatments for male hormone decline, which will usually involve HRT to help our male clientsboost their health and overall wellbeing.
Bioidentical HRT for men may be prescribed in various forms, including transdermal or transmucosal creams and gels, and injections. Once the treatment has begun, the breakdown products or metabolites of these hormones are carefully monitored by Dr. Mathur. She very carefully adjusts the doses to the physiologic levels and confirms that the metabolites are balanced.
In the case of testosterone replacement, levels of downstream metabolites, DHT and estradiol are monitored and balanced to optimal levels. This avoids the pitfalls of the aging metabolism of hormones in men, and prevents supra physiologic dosing.
The Hormone Balance for Life Program
We strive to bring back your sense of homeostasis within the body, thus restoring optimal wellbeing. We are not interested in treating lab numbers of hormones. We treat you -- not the lab. You will be closely monitored every month for the first few months – which is associated with two key benefits.
The first is that your hormones are balanced precisely, and secondly, you get educated in the process of your own hormonal balancing journey. It is our strong belief that an education in how your body functions is key, as we are not born with a manual of how to run our bodies. This puts you in the driver's seat and lets you navigate your own well-being in the future. The "hormone balance for life" program balances your hormones for real. Get on it!
My treatment from Dr. Mathur has been the most incredible medical assistance I have ever had. I have experienced physical and mental rejuvenation of a quality that made me feel 13-years-old again. The clarity of my thinking has improved, along with my sense of wellbeing. I recommend this program to anyone who wants to feel young and energized again. Thank you, Anju, I am very happy that you are here.
- Michael, Los Angeles
Learn how to overcome the symptoms of andropause and male hormone imbalances by calling Los Angeles HRT specialist, Dr. Anju Mathur at (818) 961-2055 to set up an appointment.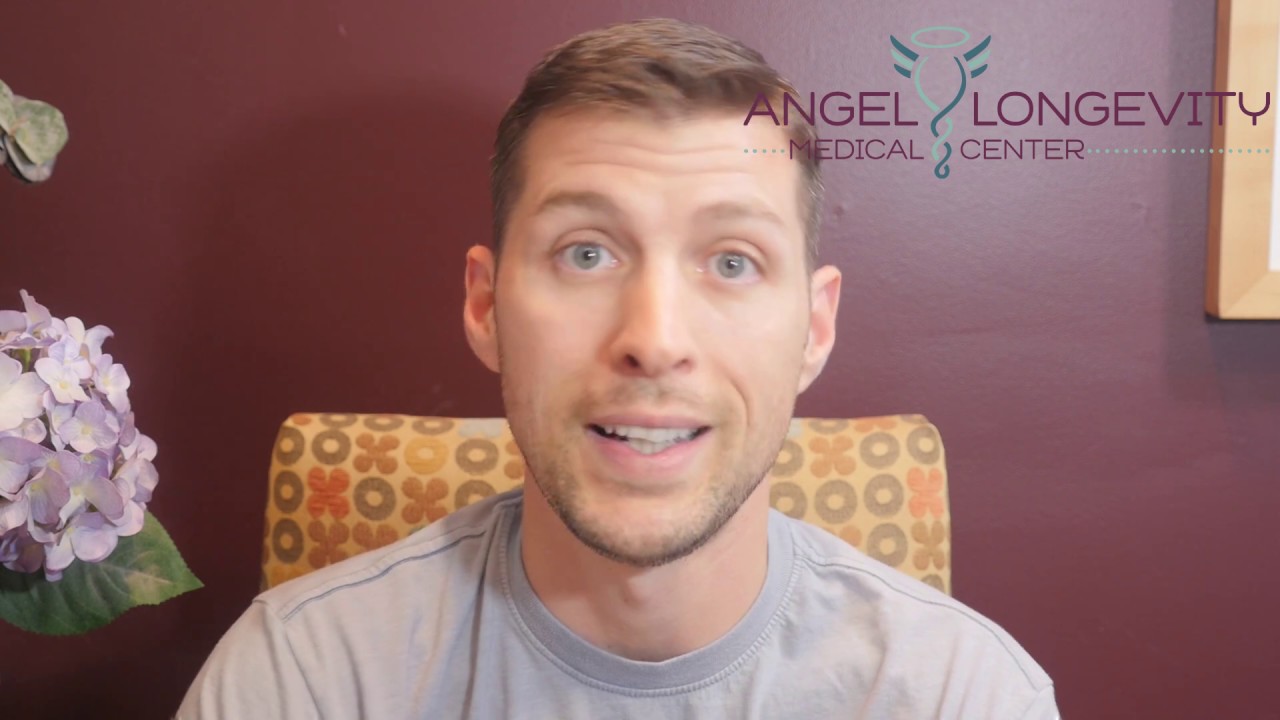 Schedule
Are your symptoms bringing you down? Do you have questions about HRT for men? Are you ready to begin feeling better, longer? Please call us at (442) 222-2992 for a complimentary,15-minute phone consultation with a Los Angeles health counselor, or if it's after hours, please fill out the form below and we'll get back to you within one business day.
Contact us now to schedule a free phone consultation with our new patient coordinator and find out if Angel Longevity is a good fit for you.
Message us
Schedule Counsultation